Back to News
AHS Update on Coronavirus
Posted on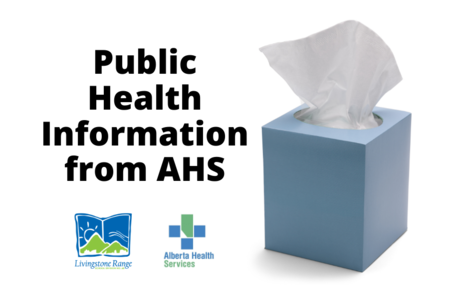 The current risk is low of Albertans contracting the Coronavirus (2019-nCoV), a new virus that causes respiratory illness. In fact, there are no confirmed or probable cases of the 2019-nCoV in Alberta at this time.
Alberta Health Services (AHS) has provided an update for Alberta school staff and parents/guardians of school children. You can read and download the memo here.
Self-isolation can help prevent the spread of infections, including the novel Coronavirus (2019-nCoV). AHS's Self Isolation Information Sheet provides information on avoiding situations where you could infect other people if you are sick. You can read and download the information sheet here.
Health and safety are priorities in Livingstone Range School Division and in cases of public health scenarios, LRSD takes its direction from AHS. We will continue to respond rapidly to any advice we receive from AHS. 
In the meantime, to help keep students and staff healthy, we will:
Remind all students about normal precautions including frequent handwashing, covering one's mouth and nose when coughing, staying at home if feeling ill, and contacting a doctor or 811 Health Link if there are any questions or concerns about their health.
Add additional washroom checks by the custodial staff at each school.
Continue to follow current processes for monitoring and reporting of unusual cases of illness and clusters of illness using established Zone Public Health contacts.
Further information about health, disease prevention, and the Coronavirus can be found at https://www.albertahealthservices.ca/.