Back to News
Animation Shows Student Creativity
Posted on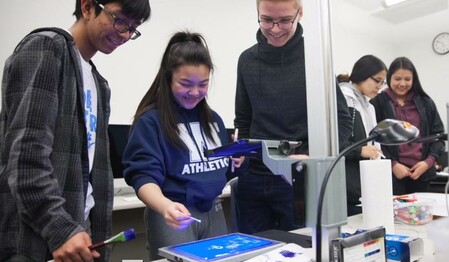 Grade 9 students at F.P. Walshe School are getting hands-on experience at animation.
CAOS (Calgary Animated Objects Society) has been working with F.P. Walshe students to create imaginative animations that visually express Blackfoot vocabulary. During the 2-week Blackfoot Language Animation Residency, students try out different animation techniques and will develop animations to help future learners of Blackfoot. 
This project happened with support from the Government of Canada's Canada Learning Bond program and Indigenous Languages in Education from Alberta Education.
Watch these videos to see the creativity and energy of CAOS and our F.P. Walshe students!
Animation Clips the kids made the first day
https://vimeo.com/388773968
Slideshow of the kids, photo by Sean Dennie
https://vimeo.com/388789107