Back to News
Division Office Re-Opened to Public
Posted on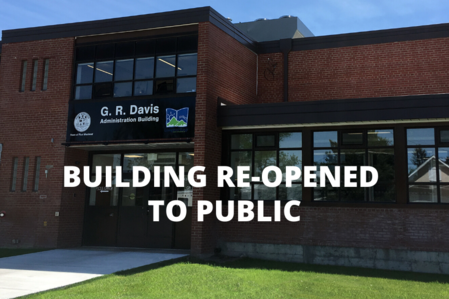 The Livingstone Range School Division Office is now re-opened to the public.
Upon arrival, visitors will be asked to check-in at the front desk. Please stay home if you are sick or have any symptoms of COVID-19, including fever, cough, or difficulty breathing.
If you would like to contact Division Office by phone or email rather than in person, please do so at 403-625-3356 or centraloffice@lrsd.ab.ca.