Back to News
Divisional Day 2020 Postponed
Posted on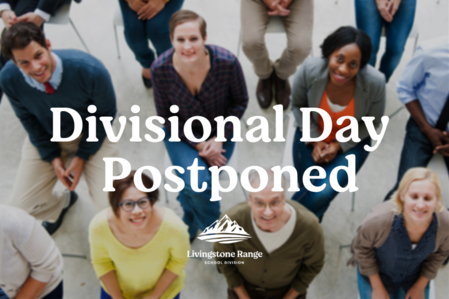 We regret to announce that Divisional Day 2020 planned for August 27, 2020 is indefinitely postponed. Due to COVID-19 gathering restrictions and physical distancing requirements at this time, we have made the difficult decision to postpone the event and our planning for it. 
The annual Divisional Day provides an opportunity for professional development and team building for staff across the jurisdiction. We enjoy being together in person, and we felt that meeting virtually would not have the impact and benefits that the traditional Division Day offers. If feasible, we will consider holding the event in the Spring of 2021 or cancelling the event for this school year.
We hope that staff will instead enjoy this August day to be in their school buildings and prepare for re-entry for the 2020-2021 school year. While we do not yet know what that will look like, we are confident that our staff will keep the student-centered approach and passion we have seen during recent months.
-Lesley Margetak, Chad Kuzyk (Planning Committee)