Back to News
FNMI Youth Summit 2020
Posted on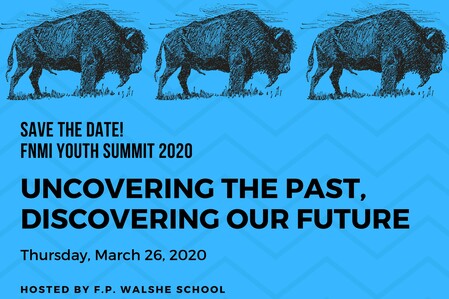 High School students from Livingstone Range School Division, Kanai Board of Education, and Peigan Board of Education are invited to the 7th annual FNMI Youth Summit on March 26, 2020.
The event, held this year at Head-Smashed-In Buffalo Jump, brings together students to encourage achievement and success in academics and culturally. This year's theme of "Uncovering the Past, Discovering Our Future" will help students connect with their rich history and prepare for successful futures.
The summit's keynote speaker is L. Blood, a Kanai hip-hop artist who will share his struggles and successes with students, as well as a performance.
Additional speakers and performers will include:
Blackfoot artist Trevor Prairie Chicken
Researcher Haley Shade, presenting on Blackfoot plants' effect on cancer cells
Storyteller Carl Brave Rock
Conrad Little Leaf, presenting on Living off the Land
Students can register through their school's FNMI coordinator or by talking to their principal.