Back to News
Follow Us on Social Media
Posted on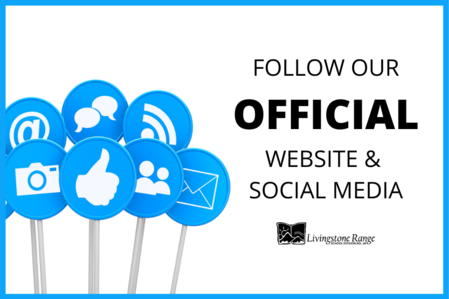 Follow Livingstone Range School Division on our official social media channels to keep up with the latest announcements, celebrations, and resources for staff, students, and families. Click on the social media name below to go right there. Be sure to like, follow, and subscribe!
Facebook
It's about time we got on Facebook! Now you can see what's happening in the Division while scrolling through cat videos and COVID memes.
Twitter 
If you haven't followed us on Twitter yet, you're missing out. We have so much fun over there!
YouTube
School promo videos, Counsellors' Corner, FNMI playlists, Board Meetings, and more coming to you on LRSD's YouTube channel.