Back to News
Food Donated Locally
Posted on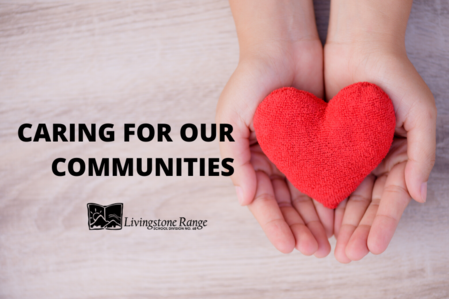 Livingstone Range School Division schools truly care about our communities and we look for ways to take care of our students and families.
When classes were cancelled on March 15 due to the COVID-19 pandemic, many schools had food items for nutrition programs and classes that would no longer be used in school. Knowing that many students depend on our breakfast or lunch programs, administrators asked if this food could be donated locally to help families in their communities.
"It was an obvious way to help our communities in a difficult time," says Superintendent Darryl Seguin. "We are glad that we could help make sure this food went to good use."
W.A. Day Elementary School in Fort Macleod donated fresh fruit, some homemade baking, and canned tuna to Family & Community Support Services. Principal Dave Fender said, "We hope that some families can use this in these unpredictable times."
In the Crowsnest Pass, Horace Allen school donated approximately 70 single-serve cartons of white milk, and about the same number of juice boxes to the local food bank in Blairmore. Nutrition Coordinator Laurie Lowe said, "All staff felt it was important to give these items to our community, since we've had to discontinue our Breakfast Program at such a stressful time."
Fifteen bags of school nutrition program food were donated to the local food bank, thanks to Isabelle Sellon School. "As a community school, we are happy to support all families throughout the Crowsnest Pass!" said Principal Marnie Davidson.
Other schools sent their food home with targeted families in need, and received appreciative thank-yous. 
If your family - or someone you know - needs assistance with food or other supports, contact one of the agencies below.
Claresholm Family & Community Support Services (FCSS) - 403-625-4417
Fort Macleod Family & Community Support Services (FCSS) - 403-553-4425
Claresholm Food Bank - 403-625-2092
Crowsnest Pass Food Bank - 403-564-5110
Nanton Ministerial Food Bank - 403-926-7621