Back to News
Hats On! for Mental Health
Posted on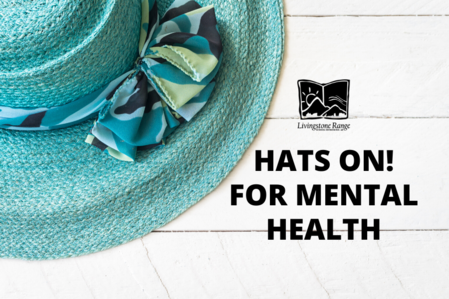 On the first Wednesday in May, Albertans are invited to wear a hat to raise awareness of the importance of good mental health. 
This year's "Hats On! For Mental Health" day is unique because of COVID-19. We're all facing challenges we've never faced before, and mental health awareness and promotion is more important that ever.
Our Family School Liaison Counsellors are still available - despite school closure - to help students and families. The team continues to offer counselling; connecting and communicating with home, medical, and mental health agencies;  referrals to appropriate community agencies and resources as required; and crisis intervention and threat assessment. They're now doing these things remotely.
Visit lrsd.ca/services/counselling for details of how to contact a counsellor.
The staff at Canyon School are celebrating "Hats On! for Mental Health" day with an awesome video. Put your hat on and watch - it's sure to put a smile on your face.