Back to News
Honoring Memories, Planting Dreams
Posted on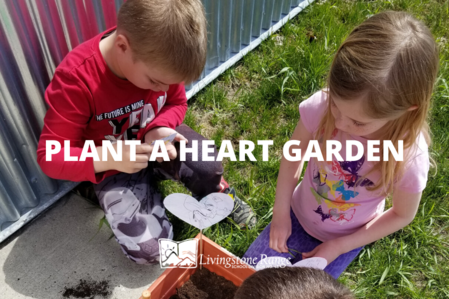 Oki! First Nations culture and history is important for each of us to understand. Livingstone Range School Division focuses on helping our school communities learn about First Nations, Metis, and Inuit culture, history, and ways of knowing.
We invite families, staff, and communities to plant a 'heart garden' from now until June 21 (National Indigenous Peoples Day). This campaign was started in 2015 by the First Nations Caring Society as a way for individuals and organizations to join in reconciliation. The gardens honor residential schools survivors and their families. Register your garden and learn more at https://fncaringsociety.com/honouring-memories-planting-dreams
Watch one of the videos below for an age-appropriate story, discuss, and then make a heart that can be 'planted' in your garden. Send a photo of your heart garden to FNMI Success Co-ordinator at lamouches@lrsd.ab.ca
Shi Shi Etko 
(Recommended for grades K-3)
https://www.youtube.com/watch?v=Ha6vMDGmzYo
What memories are important to your family/culture?
Do you know any food and medicine that grows where you live?
"When I was eight" Christy Jordan-Fenton & Margaret Pontiak-Fenton
(Grade 1-6) 
https://www.youtube.com/watch?v=LSBrkJn3NeI
What was Ollemaun's dream? Did she accomplish it?
What were some of the struggles she faced at residential school?
"Indian Residential Schools Student Documentary" Arnell Tailfeathers (Blood Tribe) 
(Grades 6 and up)
http://projectofheart.ca/filmsvideos/
FNMI Role Models
Learn about local First Nations Role Models who graduated from schools who are following their dreams here.