Back to News
Careers: Director of Learning (Support Services)
Posted on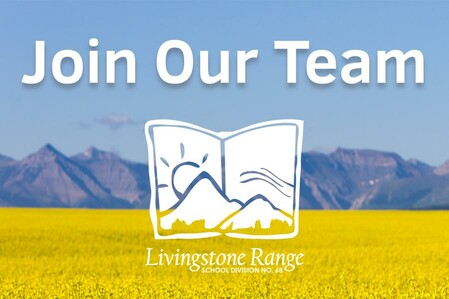 Livingstone Range School Division, located in southwestern Alberta is seeking interest from exemplary educators to join its innovative team as Director of Learning. Applications are invited from highly motivated educators who have demonstrated exceptional leadership ability in the areas of inclusive education and FNMI support in the position of Director of Learning. The successful candidate will work closely with the senior administrative team to carry out the following areas of responsibility:
Oversee the Learning Support Services in the Division including supervision of the Early Learning Coordinator and the Division Behaviour Support Team.
Build capacity, process and systems to assist school-based Learning Support Teachers in meeting the needs of all students.
Supervision of the First Nations, Metis and Inuit Success Coordinator.
Represent the Division at local, regional, and provincial meetings relating to Regional Collaborative Service Delivery; both in the Southwest and Bow River.
Preference will be given to individuals with the following qualifications:
A relevant Master's of Education degree and demonstrated educational leadership
Successful and varied teaching experiences
Successful experience working with FNMI populations and culture as well as a solid understanding of the Blackfoot perspective are considered assets.
An understanding of/or experience with the 7 Habits of Highly Effective People
Effective facilitation, communication and interpersonal skills
Flexible and solution-oriented in meeting student needs through a strengths-based approach
Demonstrated collaboration and experience in working with school administration and senior management
Permanent Alberta Teaching Certificate, or eligibility for same
Salary will commensurate with qualifications and experience. The position will begin August 10, 2020 or as mutually agreeable.
We thank all candidates for their interest; however, only those who will be interviewed will be contacted. Candidates are requested to apply online at http://bit.ly/2GulWz8 through applytoeducation.com. This competition will remain open until a suitable candidate is found. Further documentation may be requested at a later date.