Back to News
Meet New FACES Principal Joel Gamache
Posted on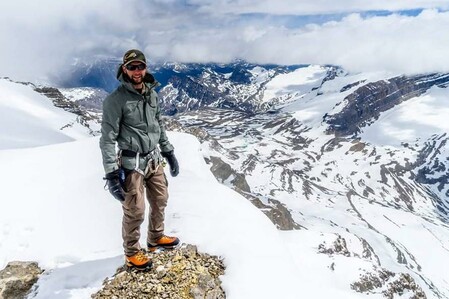 Livingstone Range School Division is pleased to announce that Joel Gamache has been appointed the position of Principal for the FACES Summer Education Program.
Joel holds a Bachelor of Education degree from the University of Winnipeg and is currently the Acting Assistant Principal at J.T. Foster School in Nanton. He has worked as a teacher with LRSD since 2017 and has been leading the wildlife/outdoor education and CTS departments at J.T. Foster. 
As Principal of FACES, Joel will oversee the organizational and instructional leadership of the program; train staff in curriculum, pedagogy, and assessment; and work collaboratively with all leaders to provide an incredible outdoor experiential academic experience for the more than 400 students enrolled in the program each year.
"We are incredibly proud of our unique FACES Summer Education Program," says Superintendent Darryl Seguin, "and we look forward to the leadership and student-centered approach that Joel will bring as Principal."
With a passion for outdoor education, Joel has been involved in FACES as a group lead, emergency medic, and session emergency systems coordinator. Joel is also a group leader, adventure facilitator, and first responder with the Alpine Club of Canada. He is an International Bow Hunter Education instructor, Alberta Hunter & Fishing Education instructor, canoe instructor, water safety instructor, lifeguard, and recent Duke of Edinburgh International Award Gold recipient. As an educator, Joel believes in proactiveness, empowerment, and adaptability.
"I am thrilled to be joining the FACES team again this year and ecstatic to have the opportunity to serve FACES as the principal," says Joel. "I am amazed at the wonderful blessings the FACES program offers all members including students and staff. It fills my heart to help provide the experiences to our participants. I hope my emergency training coupled with five years' teaching and one year  administrative experience will assist me in having a positive impact on the program."
Joel will begin his role with the 2020 FACES sessions. For more information about FACES visit faceseducation.com.