Back to News
MHHS Students Accepted to Prestigious Shad Program
Posted on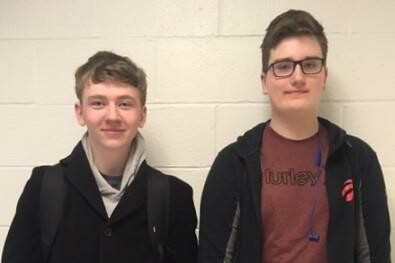 Two Grade 10 Matthew Halton High School students have been accepted into the prestigious Shad program this summer. Nathan Tanner and Dalton Bonertz were selected from more than 2,500 applicants from across Canada, and they are the fourth and fifth Shad students from MHHS.
With a mission "to empower exceptional youth to make the world a better place", Shad Canada helps prepare Grade 10 & 11 students to take on social and economic challenges.
The month-long program at one of 19 universities across the country includes a real-world design challenge that asks students to work on issues such as food security, water management and waste. The Shad experience at every campus includes an immersive program of lectures, workshops, projects, and activities that builds on STEAM (science, technology, engineering, arts & math), introducing participants to a multi-disciplinary approach.
More than 18,000 students have completed the Shad program, and many are now business leaders, innovators, and scientists using STEAM to make the world a better place.
Congratulations to Dalton and Nathan!
For more information visit https://www.shad.ca/.