Back to News
National Day for Truth and Reconciliation
Posted on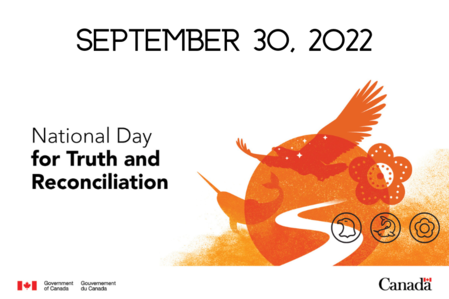 The National Day for Truth and Reconciliation on September 30, 2022 will be recognized in Livingstone Range School Division with a non-operational day so that families, staff, and students can reflect on and participate in activities related to Truth and Reconciliation and the Calls to Action.
September 30 continues also to be Orange Shirt Day, when Canadians wear orange shirts in recognition of the harm the residential school system did to children and to promote reconciliation. Because we will not be in the office and schools that day, Trustees and Division Office staff will be recognizing Orange Shirt Day on September 26, and schools throughout the Division will choose times during the last week of September honour the September 30 National Day for Truth and Reconciliation and Orange Shirt Day.
The day provides an opportunity to commemorate the tragic history and ongoing legacy of residential schools, and to honour their survivors, their families, and communities. Although not officially recognized in Alberta, LRSD chooses to observe September 30 as part of our ongoing commitment to Truth and Reconciliation.
The Government of Canada has created a visual for the National Day for Truth and Reconciliation (see accompanying image). You can read more about the meaning of each of the elements here.