Back to News
National Indigenous Peoples Day
Posted on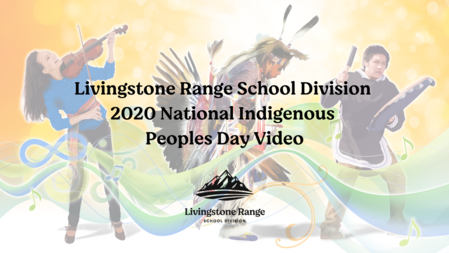 Oki! To celebrate National Indigenous Peoples Day on June 21, staff from Livingstone Range School Division share this video about First Nations, Metis, & Inuit history and culture. In this video you will:
see what 6,000 years of history looks like in a Lego stack
hear the reading of a picture book about happiness for indigenous youngsters
learn how to play the traditional game of Double Ball
hear Elders' storytelling
find out about Cree feather teachings
discover the history of the Metis sash
get a book review of Richard Wagamese's novel Indian Horse
Click here to find out more about Livingstone Range School Division's FNMI programs and services.