Back to News
New Administrators for F.P. Walshe School
Posted on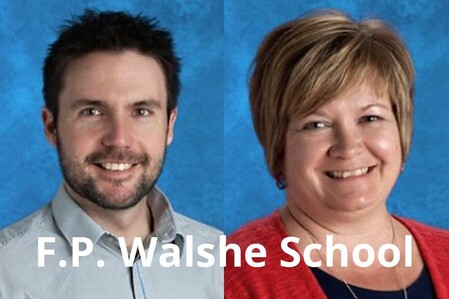 Livingstone Range School Division is pleased to announce a new administration team for F.P. Walshe School in Fort Macleod. Beginning in the 2020-2021 school year, Chad Jensen will be the Principal with Mary Krizan as Assistant Principal.
Chad came to LRSD in 2014 and has been Principal of Livingstone School in Lundbreck ever since. He worked collaboratively with stakeholders to create the Livingstone Ski Academy, now in its fourth year of operation. Chad holds Bachelor of Science and Bachelor of Education degrees and a Master of Educational Leadership, all from the University of Lethbridge. 
Mary, who has been Livingstone School's Assistant Principal from 1996-2000 and from 2008-2020, leads the Grade 7-12 French language program and has been teaching with LRSD since 1991. She has Bachelor of Arts and Bachelor of Education degrees from the University of Saskatchewan.
In February 2020, stakeholders were invited to provide input on the professional and personal qualities a new Principal at F.P. Walshe should possess. Staff and parents responded that a Principal with strong leadership skills, a great communicator, and a relationship-builder would best meet the needs of the school. 
"We believe Chad and Mary have demonstrated these skills and qualities at Livingstone School," says Superintendent Darryl Seguin. "Individually - and together as a team - Mary and Chad have shown strong leadership and have created an exceptional culture at Livingstone School where learning and relationships are personal."
While sad to be leaving their Livingstone School family, Chad and Mary anticipate the opportunities and challenges that await them at F.P. Walshe School. 
"I have had an incredible six years being a part of the Livingstone School community," says Chad. "I look forward to a new opportunity to build positive relationships and work collaboratively with the students, staff, parents, and community of F.P. Walshe."
Mary adds, "I believe that positive relationships are the foundations of any effective organization. Just as I have worked hard to develop and sustain relationships a Livingstone School - my home for 29 years - I look forward to creating new ones with the school community of F.P. Walshe."
Congratulations to Chad and Mary on their new leadership roles at F.P. Walshe School.