Back to News
Register Online for 2020-2021
Posted on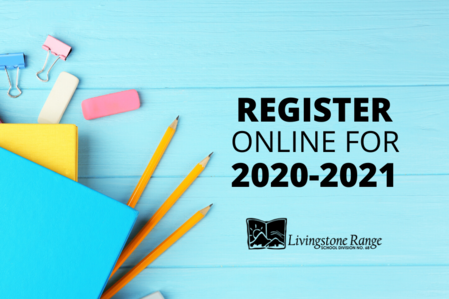 Registration is open for the 2020-2021 school year. Quickly and easily register your child through our online registration process. 
Before you get started, make sure you have available:
Scan or photograph of student birth certificate or proof of citizenship document
Parent/guardian contact information (address, phone numbers, email addresses)
Emergency contact information (someone other than the legal guardians)
Previous school history, if applicable (school name, city, country)
Custody documents, if applicable
When you're ready, click this link to get started:
If you are unable to complete the registration online, would prefer to do so in person, or need help with registering, please contact your child's school.
Not sure which school to register for? Contact Livingstone Range School Division at 403-625-3356.