Back to News
Share Your FACES Experience
Posted on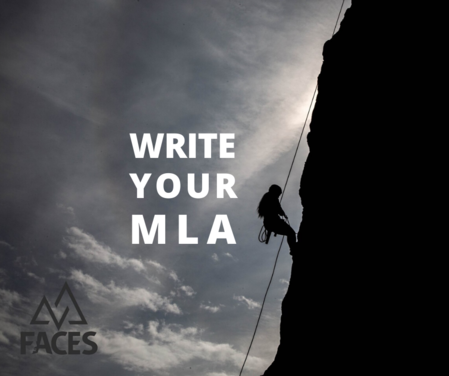 The FACES Summer Education Program in Livingstone Range School Division provides curriculum-based outdoor opportunities for personal growth and development for more than 400 Grade 9 students from across Alberta each year. As a Division, we view FACES as one of our most successful and impactful opportunities for student education and success.
In order to keep this incredible program funded and thriving, we invite past student participants and parents to share your experiences with the MLA for Livingstone-Macleod, Mr. Roger Reid. (See his contact information below.)
Write a letter or send an email to Mr. Reid expressing the lasting impact that FACES had on you (the student) or your child, and share the educational merit that this program offers. How have you grown as a result of FACES? How has it helped you in school? What does participation in FACES mean to you?
Your personal testimonials, feedback, and support for the FACES program will help the Alberta government make funding decisions. Showing the student impact and educational merit of the program will be most beneficial.
SEND A LETTER OR EMAIL TODAY!
Mr. Roger Reid, MLA
Livingstone Macleod Constituency
1300 Hewetson Avenue
P.O. Box 3353
Pincher Creek AB  T0K 1W0
Livingstone.Macleod@assembly.ab.ca
For more information about the FACES Summer Education program, visit faceseducation.com.