Back to News
Superintendent Seguin Reappointed for 5-Year Term
Posted on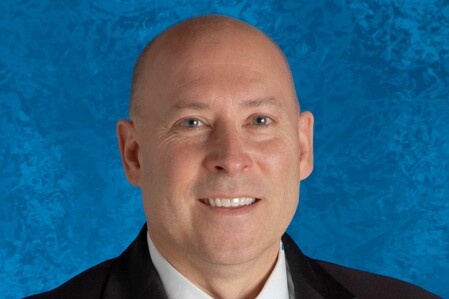 We are pleased to announce that Darryl Seguin has been reappointed as Superintendent of Schools for Livingstone Range School Division for a five-year term effective July 1, 2020 to June 30, 2025.
The Board of Trustees sought and received ministerial approval for the reappointment, pursuant to Sections 222 and 223 of the Alberta Education Act.
"The Board appreciates the leadership of our Superintendent," says Board Chair Lori Hodges. "Darryl is always looking for innovative ways to improve student learning and supports staff and administrators in their growth and professional development."
Darryl joined Livingstone Range School Division in 2005 as principal of G.R. Davis School in Fort Macleod. Since that time he has served as Principal of WCCHS in Claresholm, Associate Superintendent, Deputy Superintendent, Acting Superintendent, and was appointed Superintendent in 2018.
"He is willing to listen carefully to concerns and is thoughtful and prompt in his response," says Lori. "Darryl is approachable, a good communicator, and leads by example."
As Superintendent, Darryl works closely with the LRSD Board of Trustees and staff to provide support in Board priorities and strategic planning, administrator mentorship and evaluation, and administrative procedures. He enjoys the opportunity to have a positive impact on the students, staff, and families who call LRSD home.
"I have always found this school jurisdiction to be a collaborative, innovative, and most importantly a student-centered school division," says Darryl. "LRSD has great staff and exceptional school and division leaders who go above and beyond for students each day. I'm thrilled to be able to continue working in this leadership role with the LRSD Board of Trustees who are committed to making decisions in the best interests of students."
Lori says the Board of Trustees is grateful for Darryl's leadership and dedication to LRSD. "We are fortunate to have an individual of such integrity and who focuses on student success as our Superintendent."