Back to News
Tell Us How We're Doing: The Accountability Pillar Survey
Posted on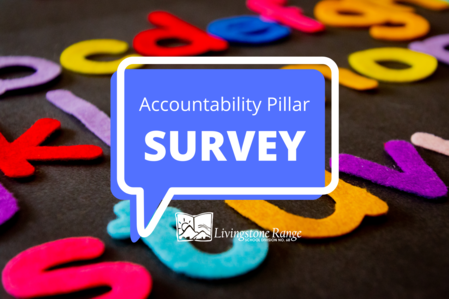 Share your opinion about your child's education in Livingstone Range School Division through the Alberta Education Accountability Pillar Survey.
Students in Grades 4, 7, and 10 and their parents are asked to complete the survey. In smaller schools students from Grades 4-12 and their parents are invited to respond.
Students complete the survey in school. Parents will receive a letter in the mail and can complete the survey by paper or online using the given random access code at https://public.education.alberta.ca/APOS/.
The survey is open January 13 to March 6, 2020.
Your feedback helps us measure our learning goals as schools, a school division, and a province so that we can celebrate successes and respond to challenges together.
Look for your survey information in the mail or contact your school for more information.