Back to News
Welcome to Our New Website
Posted on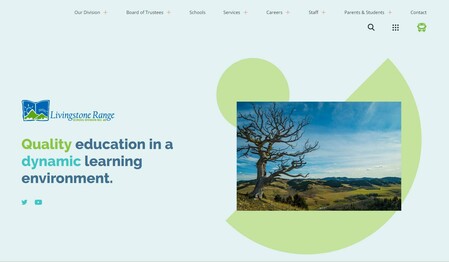 What better way to celebrate a new year - and a new decade! - than with new websites in Livingstone Range School Division?
Our staff have been working hard to create a better user experience on school websites and the Division website. Our new sites provide easier navigation, improved searchability, and engaging design that provides parents, staff, and students with everything they need to stay connected and informed.
Parents and students can click on the Parents & Students menu link at the top of the page or the red + sign beside it to access information on registration, PowerSchool, myPass, and more.
Links to often-used resources are available by clicking the waffle button of 9 dots in the top right. Here staff will find links to Sub Booking, PowerTeacher, My Files, the Resource Libraries, among others.
Find out more about the amazing services we offer in LRSD by clicking on the Services red+ menu from any page. Discover resources and services that will help our students thrive.
Our new school and Division websites will keep you connected to current and relevant information for families and staff.