Back to News
What Student-Centered Means to Me, by Darryl Seguin
Posted on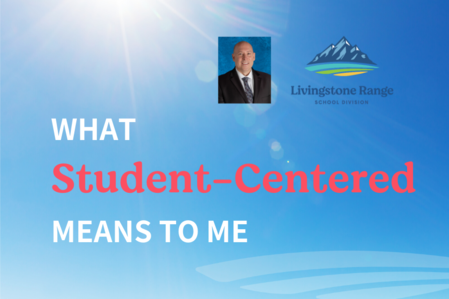 I chose to become an educator because I wanted to make a difference in the lives of young people. In my educational training and in practical experience, it became clear to me that what mattered most was the students' experience and development. Throughout my career I have maintained that a student-centered approach is the best way to meet student needs and find fulfillment as an educator.
Everything we do in an educational system must be focused on students: they're the reason our organization exists. Decisions made with students at the center have a great impact on student success. With this in mind, our new vision "Every student, every day." guides our decision-making and actions in all areas. It means that we consistently seek to connect with each student, educate the whole child, and provide personalized learning opportunities. 
As a classroom teacher, school administrator, and now in my role as Superintendent, student-centered has meant connecting with students, making decisions in their best-interest, and creating a student experience that sets them up to be lifelong learners and well-rounded people. I'm grateful I chose to become an educator and have the opportunity to make a difference for students. I can't imagine my life's work being anything else.
-Darryl Seguin, Superintendent