Back to News
ATA Education Week May 3-7, 2021
Posted on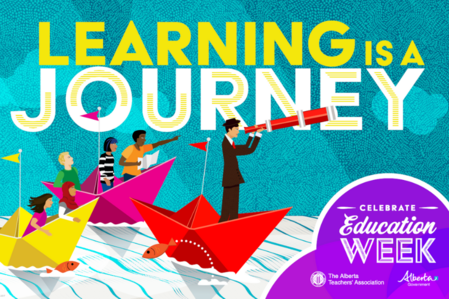 Each year the Alberta Teachers' Association (ATA) spotlights the importance and value of education through Education Week. This year we celebrate the important role that schools play in communities, the important leadership role that the teaching profession plays in student learning, and the partnership between teachers, parents and students from May 3 to 7, 2021.
Over the past year, education has taken many forms due the COVID-19 pandemic. From in-person classes to at-home learning to home education, the learning journey goes on in Livingstone Range School Division and across Alberta.
We are grateful to the teachers, staff, parents, and students who prioritize education and contribute to the learning and growth of young people.
Visit the ATA's Education Week website for more information.