Back to News
Canyon School Shares How They #GetReal About Feelings
Posted on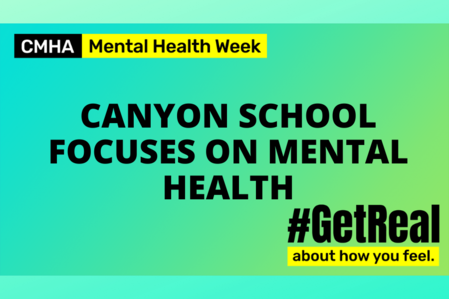 Canyon School is putting a special focus on mental health and wellness during Mental Health Week, May 3-9, 2021.
In their school video, Family School Liaison Counsellor Lindsey Michalski shares a message about the importance of acknowledging and talking about our feelings. Canyon School students talk about feelings and strategies to help keep things in balance.
Thanks, Canyon School!