Back to News
FACES Offers 10 Credits; Limited Spaces Left for 2021
Posted on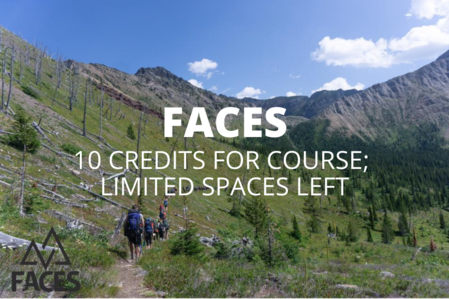 Have you considered a summer adventure that will change your life? The FACES summer education program includes curriculum, adventures, and relationships that will positively impact Grade 9 and 10 students. Students are eligible to receive 10 credits through project-based personal and wilderness adventures. Details regarding the adventures can be found at www.faceseducation.com.
There are limited spaces left for Summer 2021. Don't miss out!
For more information and to register, visit www.faceseducation.com or find them on Facebook @FACES.Ed for the latest updates.