Back to News
Feather Blessing for F.P. Walshe Grads
Posted on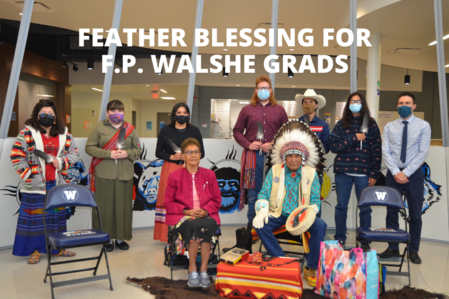 First Nation, Metis, and Inuit students graduating from F.P. Walshe School received an eagle feather and blessing as they move on in the next phase of their lives. On June 10, Elders Peter and Jeannie Strikes With A Gun oversaw the Feather Blessing ceremony and tradition that honours students and their accomplishments.
"The eagle feather symbolizes what is strong and brave," says Sherri Terpstra, First Nations, Metis, and Inuit Coordinator at F.P. Walshe School, "as the eagle flies highest and is closest to its creator."
More pictures of graduating FNMI students with their feathers can be found on our social media.