Back to News
No Classes November 7-11, 2022
Posted on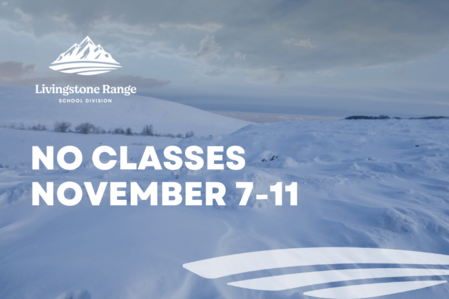 There are no classes for students November 7-11, 2022.
All staff from Livingstone Range School Division will be at our annual professional development Divisional Day on November 7. November 8 is an Interschool Collaboration Day for staff, and November 9 is a school-based professional development day. November 10 is a non-operational day and schools will be closed but Divisional Office will remain open. Remembrance Day, November 11, will see all schools and Division Office closed.
Classes will resume on November 14. Enjoy the break!