Back to News
Nominations Open for October Trustee Election
Posted on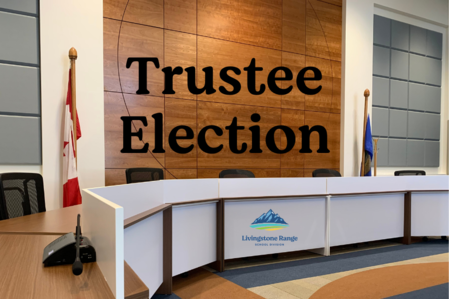 School divisions in Alberta are governed by a Board of Trustees: elected officials who are passionate about education, put the needs of students first, and are accountable to the community they serve. Every four years, the public has the opportunity to elect Trustees who will lead their local school jurisdiction through planning, budgeting, and advocating.
The next Trustee election will be held on October 18, 2021.
The nomination period for the 2021 general election begins on January 1, 2021 and runs until 12:00 pm on nomination day, which is Monday, September 20, 2021.
If you or someone you know is interested in contributing to education in Livingstone Range School Division in the role of Trustee, check out our Elections page for details including:
Eligibility
Ward Boundaries
Nomination Forms
Additional Resources
For more information about Trustee elections, contact:
Jeff Perry
Associate Superintendent, Business Services
403-625-3356
perryj@lrsd.ab.ca