Back to News
Return to School 2021-2022
Posted on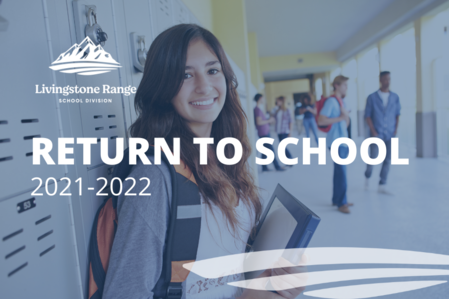 On August 13, 2021 Education Minister Adriana LaGrange and Chief Medical Officer of Health Dr. Deena Hinshaw announced the measures that will be in place for the 2021-2022 school year to help keep staff, students, and families safe during the ongoing COVID-19 pandemic.
The Alberta Education 2021-2022 School Year Plan was developed on the foundation of the following four principles that were established by the government in collaboration with education partners:
The safety of children, students, and staff comes first.
Children and student learning will continue.
Provincial funding is still flowing to schools.
School authorities have flexibility to do what is best for their community.
Return-to-school resources for school divisions, staff, parents, and students are available from the Alberta government:
Livingstone Range School Division looks forward to returning to in-person learning with near-normal operations when classes begin on Tuesday, August 31.