Back to News
A Community Working Together
Posted on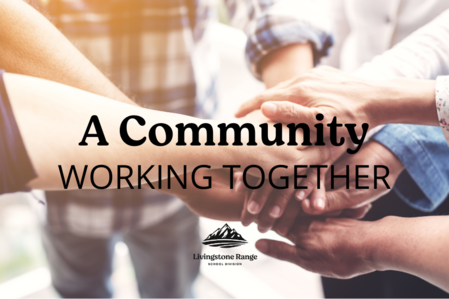 The Crowsnest Pass has some of the most rugged beauty and friendliest folks in all of Alberta. But it's also a place that faces economic, employment, and social challenges. 
The three Livingstone Range School Division schools in the Crowsnest Pass are working with local organizations and Calgary-based social change facilitators Trico Changemakers Studio to address some of the challenges in the area. Staff, students, and families from Horace Allen School, Isabelle Sellon School, and Crowsnest Consolidated High School are joined by community members in a "social innovation lab" - a process by which complex issues can be addressed and positive change can result.
The process, captured in the name "Learning for Life - Ready for Change" allows stakeholders to explore and answer this question: Recognizing the significance of the changes in Crowsnest Pass and the world around us, how might we create a resilient, connected and thriving learning community that recognizes and builds on our existing assets?
Find out more about this innovative and collaborative community project by reading this Social Innovation Canada article. 
The schools are currently seeking funding to complete the social innovation labs. With financial support from the Municipality of the Crowsnest Pass and Family and Community Support Services (FCSS) they're half-way to reaching their goal of $30,000. Contact CCHS Principal Christine McKie if your business or organization wants to support this awesome project.