Back to News
Bullying Awareness Week
Posted on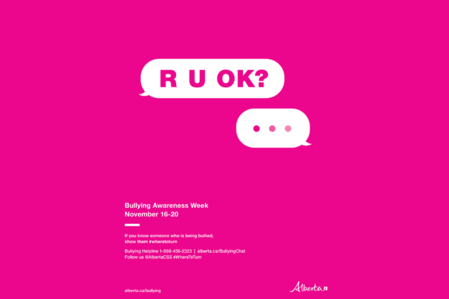 Bullying Awareness Week (November 16-20) promotes awareness and understanding of bullying and its effects.
This year's theme - #WhereToTurn -  encourages everyone to learn where to turn when dealing with bullying. In Livingstone Range School Division, we promote welcoming, safe, caring, and respectful schools where students and staff have the right to learn and work in an inclusive environment free from bullying, discrimination, harassment and violence where equality of opportunity, dignity, and respect are promoted.
Talk to you a trusted friend, Family School Liaison Counsellor, teacher, or school administrator if you've witnessed or experienced bullying in your school.
The Bullying Helpline (1-888-456-2323) is available 24/7 in over 170 languages. Visit the Bullying Helpline Chat to get help anonymously from 8 am to 8 pm, 7 days a week.