Back to News
First Day of School: September 1
Posted on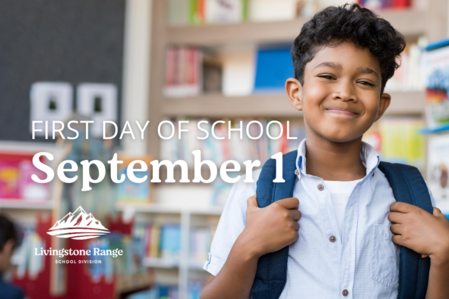 We look forward to welcoming students back to school for the 2020-2021 school year. The first day of classes is Tuesday, September 1. Check your local school's website for bell times and additional information.
Click here for Livingstone Range School Division's Re-Entry Plan and additional resources for going back to school during the COVID-19 pandemic.
Students should please come with your own mask; the province-supplied reusable masks will be distributed at school.