Back to News
Kindergarten Registration Open
Posted on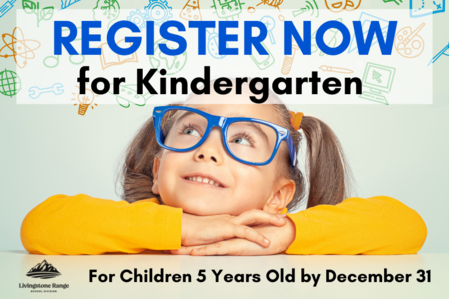 Schools in Livingstone Range School Division are now accepting registrations for Kindergarten for the 2022-2023 school year. Children who are 5 years old on or before December 31, 2022 may begin Kindergarten in September 2022.
Contact your local school for additional information and to register.
Click here for online registration.
If you think your child may need extra support, contact the school or Lisa Furukawa, Director of Learning (Support Services) at 403-625-3356 or furukawal@lrsd.ab.ca. Program funding is available for eligible children.