Back to News
Livingstone Leaders Retreat
Posted on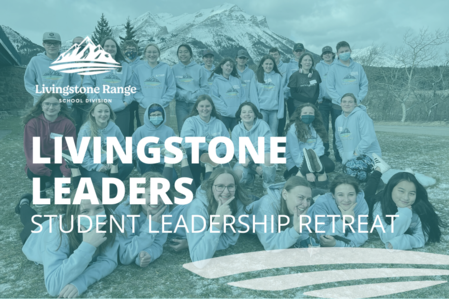 Student leadership is thriving in Livingstone Range School Division.
On November 15 and 16, 2021, 30 Livingstone Leader students along with 6 adult advisors from across the division participated in a Leadership Retreat. Planned in large part by the student leaders themselves, Livingstone Leaders met virtually on Monday to do school-based brainstorming, goal setting, and planning, as well as hearing from local inspirational guest speaker Becca Neels.
On Tuesday the team gathered in-person at the LRSD Crowsnest Pass Learning Centre to network, team build, and share ideas. Students discussed school safety, belonging, inclusion, positive school culture, and engagement - looking at challenges and creating solutions together. 
These visionary students are empowering and compassionate leaders who are ready for the challenge of focusing on creating a positive impact in their school, their community, and reaching out to the world around them. They wish to thank the LRSD Board of Trustees for their support of Livingstone Leaders.