Back to News
Livingstone Ski Academy Ready for 2021-2022 Season
Posted on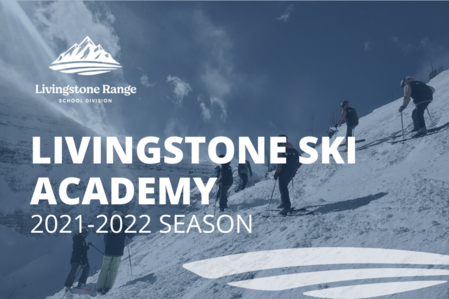 Another great snow sports season is just around the corner. 
After two weeks of Aquafit and Crossfit training, Livingstone Ski Academy (LSA) students will hit the slopes at Castle Mountain on December 10, 2021. This year, the program has 65 student-athletes in the program including international students from Denmark, Spain, and Germany, along with several returning coaches and a few new coaches to complement the ranks. LSA is happy to be sharing coaches with both West Castle Race Club and Castle Mountain Freestyle Club this season. 
The new Homegrown Coaches program is underway with 7 high school students participating in nutrition, fitness, coach development, avalanche training, and ski instructor certification courses as part of the program. There is also have a small group of high school students enrolled in our new LSA Media Pilot program which will allow them to practice sports photography and videography on the slopes this winter. 
Livingstone School (home to the Ski Academy) continues to grow, having added approximately 120 students to the school population since the LSA started just over five years ago. The revitalization of the school has allowed for expanded school programming and resulted in new staff joining the school team. 
Thank you to Livingstone Range School Division, Castle Mountain and the community for their continued support in our efforts to create engaged, active, healthy and happy kids. LSA is currently looking for homestay families to host international students for next year. If you are interested in hosting an international student or know someone who might be, please do not hesitate to contact Jennifer Ziebert, Homestay Coordinator at ziebertj@lrsd.ab.ca. 
If you have any questions regarding the general operations of the LSA, or how you can support the program please contact the program coordinator Jason Clifton at cliftonj@lrsd.ab.ca.