Back to News
National Child Day November 20
Posted on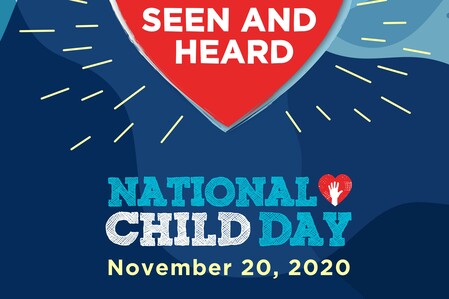 Did you know there are more than 8 million kids in Canada? They are our future, and are citizens with rights, opinions, and ideas.
National Child Day is celebrated in Canada on November 20 in recognition of our country's commitment to upholding the rights of children and two historic events: the 1959 signing of the UN Declaration of the Rights of the Child and the adoption of the UN Convention on the Rights of the Child in 1989. 
On November 20th, show your true colours and wear BLUE in support of National Child Day.
Visit www.nationalchildday.org for more information.