Back to News
National Indigenous Peoples Day 2023
Posted on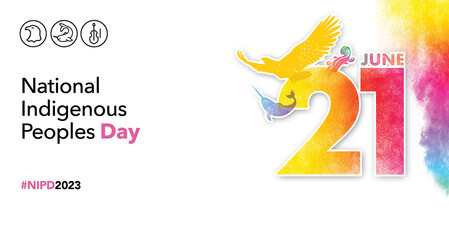 Today, Canadians celebrate the history, culture, and contributions of First Nations, Métis, and Inuit people. In addition to recognizing the history, heritage, resilience, and diversity of indigenous people, we also reflect on Truth and Reconciliation and the 94 Calls to Action that will lead us into the future.
Livingstone Range School Division is located on the traditional lands and territory of the Niitsitapi (Kainai, Piikani and Siksika: 'The Blackfoot People') within the Treaty 7 region of Southern Alberta and Region 3 of the Métis Nation of Alberta. LRSD is committed to First Nations, Métis and Inuit student success, reconciliation in education, and supporting foundational knowledge of indigenous peoples, cultures and histories within all schools and classrooms for the benefit of ALL students.
National Indigenous Peoples Day is an opportunity for each of us to consider our own personal reconciliation journey. Below, some of our Division leaders have shared their thoughts and feelings about what this day and what reconciliation means to them. We invite you to reflect on your own path and choose one or more reconciliation acts from this list as you celebrate National Indigenous Peoples Day 2023.
"I am at a place in my journey that I have decided that change starts with me. I try to share the things that I have learned with others.  I am doing my best each day to try to be an ally, to help my kids, and those around me see that we are all treaty people." - Julaine Guitton
"I started my journey in truth and reconciliation seven years ago when I was working on Treaty 6 Territory in Edmonton. I was fortunate to learn about the Indigenous history from various Elders and Knowledge Keepers. Since then, it has been my mission to learn about Indigenous culture and traditions. One of the commitments I made a few years ago, was to create my own land acknowledgment based on my own role in Truth and Reconciliation, each time I acknowledge the land, I make sure to review and revise my statement to ensure that it is meaningful and relevant both to where I am in my journey, and to the event and audience I am addressing. I know I still have a lot to learn, and look forward to continuing to grow in this area." - Sarah Holmgren
"My journey of reconciliation involves seeking to understand, offering a heartfelt hand of support and friendship while moving forward together." - Jeff Perry