Back to News
New Board of Trustees Chair and Vice Chair
Posted on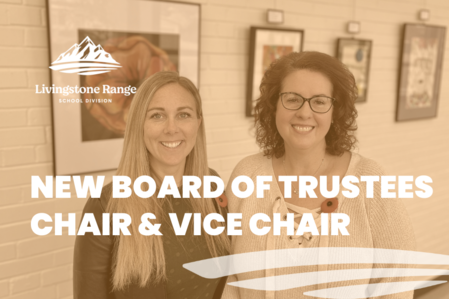 The Livingstone Range School Division Board of Trustees has elected Lori Hodges as Chair and Lacey Poytress as Vice Chair. They will serve for a term of two years. 
"We look forward to continuing the work of this passionate and committed Board," says Lori. "As Trustees, we are dedicated to public education and to making decisions in the best interest of 'Every student, every day'."
Seven elected School Board Trustees represent three wards in the Division, home to more than 3775 students in 14 schools, 1 virtual school, and 13 Hutterite Colony schools. The Board Chair and Vice Chair help lead good governance and advocacy for students.
Pictured: Lacey Poytress (left) and Lori Hodges (right)