Back to News
Ski Academy Registration Now Open
Posted on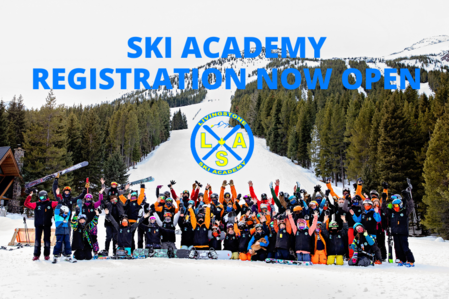 With one season ending, Livingstone Ski Academy is already looking ahead to next year.
"The Livingstone Ski Academy promotes student engagement, an active lifestyle, and strong connections to the outdoors," says Academy Director Jason Clifton. "We are looking forward to creating meaningful experiences and lasting memories with our LSA students next year."
Livingstone Ski Academy offers an innovative and flexible learning environment for students with a  passion for the outdoors and a love of snow sports. Our inclusive program for students in Grades 4-12 features an outstanding academic program at Livingstone School in Lundbreck that focuses on creating and nurturing student success through caring and supportive relationships. Add to that professional coaching and mountain training in development, freestyle, alpine, and big mountain styles and you have an incredible outdoor experience.
2021-22 registration is open to all families who are looking for a different, more personalized way of doing school. 
For more information about programming, registration, fees, and schedules visit www.livingstoneskiacademy.ca or call Livingstone School at 403-628-3897.