Back to News
Tribute to Beloved Bus Driver Randy Zehanoviz
Posted on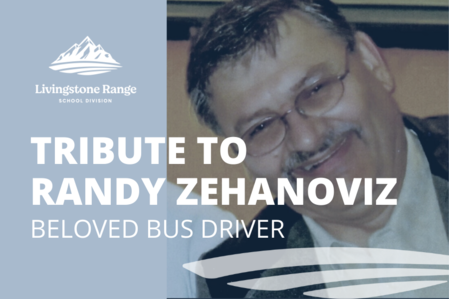 It is with great sadness that we announce the passing of Livingstone Range School Division bus driver Randy Zehanoviz on December 31, 2021.
Randy was born and raised in Fort Macleod and worked as a bus driver for LRSD for 37 years. He liked to help people and always wanted to do a good job. A quiet man, Randy was a friendly voice on the Transportation radio and cared greatly about getting his students to and from school safely and on time.
As a community, our thoughts are with Randy's family and loved ones.