Back to News
Ward 1 Trustee Nomination Results & Notice of By-Election
Posted on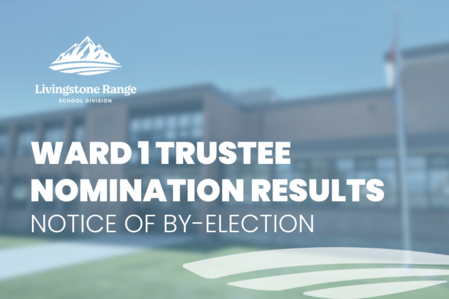 Nominations for one School Board Trustee in Ward 1 closed at noon on September 6, 2023. The official nomination results are as follows:
Charchun, Kathy
Graves, Greg
Lauscher, Cody
Pineo, Cindy
Richardson, Joshua
Click here for the Official Nomination Summary.
An election for Ward 1 Trustee will take place on Wednesday, October 4, 2023 with advance polls on Tuesday, September 26.
Ward 1 includes the communities of Nanton, Stavely, Claresholm, and Granum.