Back to News
LRSD Pursuits: Innovative Learning for Every Student, Every Day
Posted on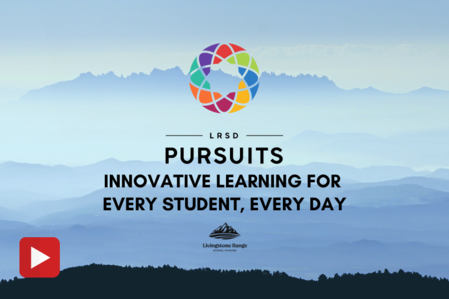 LRSD Pursuits provides a framework to enable the division to offer innovative, flexible learning to students through virtual, experiential, place-based opportunities. From home education to summer school, from pre-employment programming to virtual school and more, LRSD Pursuits is changing student learning opportunities to help them be successful now and in the future.
Watch our video that premiered at the 2022 Alberta Rural Education Symposium and features Tara Tanner, Divisional Principal of LRSD Pursuits; as well as Chad Kuzyk, Associate Superintendent of Curriculum & Innovation; Jason Clifton, Place-Based Supervisor; and Deanndra Frandsen, Virtual School Teacher. 
Watch the video and visit our webpage to see how exciting LRSD Pursuits is.