Tuition & Fees
International Student Tuition Fees - 2022-2023 School Year
| | | | |
| --- | --- | --- | --- |
| All Fees are in Canadian Dollars: | 10 Month | 5 Month | 4 Month |
| Application Fee (non-refundable) | $200 | $200 | $200 |
| Tuition Fee | $10,800 | $5,400 | $4,320 |
|  Homestay Fee ($800/month) | $8,000 | $4,000 | $3,200 |
| Medical Insurance | $550 | $275 | $220 |
| Homestay Placement Fee | $300 | $300 | $300 |
| Custodianship Fee | Included | Included | Included |
| Airport Transfer (1 roundtrip) | Included | Included | Included |
| TOTAL | $19,850 | $10,175 | $8,240 |
| Optional: |   |   |   |
| Additional Homestay Nights | $25/night | $25/night | $25/night |
| Additional Airport Transfer | $250 | $250 | $250 |
| Marks/Grades Validation | $100 | $100 | $100 |
| Excursions | $250/semester | $500/full year |   |
| Ski Academy | $3000 |   |   |
| Extracurricular Activities | Fees vary by school/community |   |   |
Please remit:
 Completed Application Form
 Application fee of $200
 Copy of student's passport
 High school transcripts (for the 2 previous school years)
 Letter of recommendation from current school principal
 Please note that tuition fees are due and payable prior to student arrival
Refund Policy
In the event the student decides not to attend the International Student Program, the following refund policy will apply: In all cases, $200 to cover administrative expenses and $300 homestay placement fee will be retained.
Full tuition fee refund if the student's authorization for a study permit is not approved by Citizenship and Immigration Canada and supporting documentation of this rejection is forwarded to the school division.
75% of the full tuition fee if the student withdraws 60 days to 31 days prior to the start of the school term.
50% of the full tuition fee if the student withdraws 30 days prior to the start of the school term
No refund, for whatever reason, if the student withdraws or is expelled from the program after the school term begins.
International Payments
International Payments
Livingstone Range School Division accepts international payments through our international payment portal powered by Flywire. This portal allows you to save on bank fees and exchange rates and track your payment online from start to finish.
Execute, track, and confirm your international payment online.
Choose local, familiar payment options including bank wire transfer, credit cards, e-wallet and more for most countries and territories.
Access multilingual customer support via live-chat, email, phone and more.
Save on bank fees and ensure the best exchange rates with Flywire's best price guarantee.
How to Make an International Payment:
Go to lrsd.flywire.com
Select your country of origin and preferred payment method.
Enter your payment details and receive instructions on how to complete the payment process
Track the progress of your payment anytime online. Receive email and text alerts each step of the way including when your payment reaches Livingstone Range School Division.
Contact Us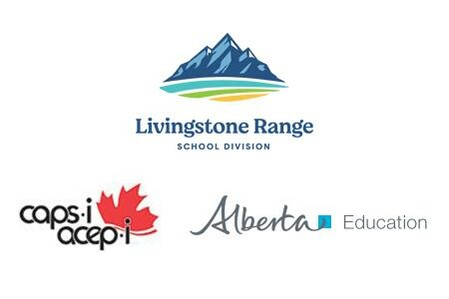 PO Box 1810, 410 - 20 Street
Fort Macleod, AB, Canada, T0L 0Z0
Toll Free: 1-800-310-6579
Phone: 403-625-3356
Fax: 403-553-0370
Email: globalstudents@lrsd.ab.ca
Office Hours: Monday-Friday 8:30am-4:30pm