Information for Parents and Students
School Videos
How do I apply for a study permit?
Study Permits are issued by Canada Citizenship and Immigration, usually from the Canadian Embassy or consulate nearest to your home. If your application to study is accepted by Livingstone Range School Division International Student Program, we will provide you with the required documentation to apply for your study permit.
Do you have a Homestay Program? 
All participating in the Livingstone Range School Division International Student Program are placed with carefully selected local families.  All of our homestays are safe, clean, pre-screened family homes. Placements are supported by a Homestay Coordinator.
What happens if students are unhappy with their homestay?
Our Homestay Coordinator and program staff check in with our students on a regular basis. If problems arise, they are dealt with immediately.  Our Homestay Coordinator is available 24/7 for student emergencies. We try to work out difficulties together and find resolutions for both the student and family involved.  If after intervention the student is still unhappy we will try to move the student to a new family.
Do you offer medical coverage?
Medical insurance coverage is mandatory for all international students. This can be purchased through Livingstone Range School Division.   The division mandates medical insurance coverage to ensure that students are protected during the length of their study.
Important:
Livingstone Range School Division has an insurance policy with Ingle International for international student health care. It will cover the cost of basic emergency medical care within Canada including clinic and hospital services.  You will not be covered for dental care, prescription drugs or vision care (Unless as these treatments are necessary as the result of illness or injury).
We advise all students and parents to ensure that the student has access to a credit card or a minimum of $1,000 cash to pay for doctor fees. Visits to the emergency room can be quite expensive and all fees must be paid at time of service and then refunded through an insurance claim. Students will be required to pay for medical services at the time of treatment and then be reimbursed by the insurer. Subsequently, they must acquire a receipt from the physician and then submit a claim directly to the insurance company for reimbursement. 
Students are solely responsible for all medical expenses and other expenses that exceed the scope of this health care coverage.
Here is the link for online resource website: Ingle Insurance
Cost of health insurance for the 2022-2023 school year:
Full Year:        $550.00
Half Year:        $275.00
When do the students have vacations?
Students have two weeks at Christmas, one week in February (reading week), and one week at Easter time.  The full year calendar can be viewed by clicking this link: 2022-2023 Division School Calendar
Can students travel by themselves to different cities on vacation?
No, not unless we have specific written permission from the natural parents with full details of where and with whom the student will be residing.
Does the school arrange any trips or activities?
Several social activities excursion trip are arranged throughout the school year for our international students. They include: Banff National Park, Waterton National Park, City of Calgary and City of Lethbridge.
Do you assist with the legalization process required by the home schools of Mexican, Spanish and Brazilian student?
Yes we can send the documents to the Mexican, Spanish or Brazilian Consulates for validation.
Is there any cost for validation?
The cost is $150.00 which includes Consulate fees, the fee for the lawyer to notarize the documents, and courier costs.
Are extracurricular fees included in the tuition fee?
No – sports such as volleyball, basketball, etc. including field trips are the responsibility of the student and are paid directly to their school. 
How do I make an international payment?
International Payments can be made by bank transfer, credit card, and/or other local payment methods (depending on your country) on our international payment portal: lrsd.flywire.com
Contact Us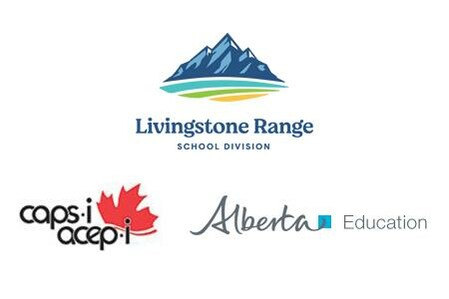 PO Box 1810, 410 - 20 Street
Fort Macleod, AB, Canada, T0L 0Z0
Toll Free: 1-800-310-6579
Phone: 403-625-3356
Fax: 403-553-0370
Email: globalstudents@lrsd.ab.ca
Office Hours: Monday-Friday 8:30am-4:30pm