Place-Based Programming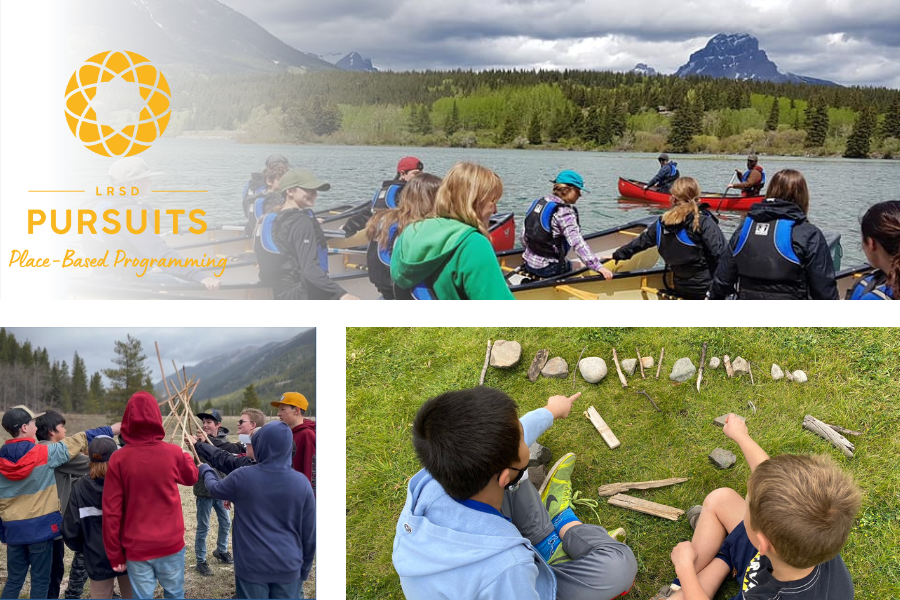 Place-based programming provides students within Livingstone Range School Division an opportunity for personal growth and development in a southwestern Alberta context. Students connect learning to nature and the environment as they develop lifelong skills, prepare for future employment opportunities, and possibly earn high school credits.
More information on 2022-2023 available courses will be coming soon!
What is place-based education?
Place-based education is a pedagogical (teacher practice) approach in which curricular outcomes are taught cross-curricularly within the context of learners' built and natural environments and the systems within those environments. This creates relevance to scaffold learning to, building upon student's lived experiences, while connecting the learner to their community by promoting awareness and ability. "Valuable knowledge for most children is knowledge that is directly related to their own social reality, knowledge that will allow them to engage in activities that are of service to and valued by those they love and respect" (Smith, 2002,p. 586).
Finding a problem in the field and then working with students and community partners to solve, or improve the issue is a powerful way to connect learning with student context.
If you would like a fuller understanding of PBE, please feel free to read this paper: PBE Literature Review
Why is place-based education a priority in LRSD?
In recurring, repeatable, peer-reviewed, research, PBE has been shown to:
Increase student engagement & attendance rates
Increase learning by increasing relevance
Improve attention, lowered stress, & improved mood and feelings of wellness
Decrease behavior problems, office referrals, & suspensions
Create quantifiable improvements in standardized testing, specifically in social studies & science
Increase student connectedness to communities over a lifetime (increased student community engagement and activism)
Promote a healthy, active lifestyle
Expose students to potential new interests & new places (possible career connections in students' own community)
Create lasting, good memories & strengthens relationships between students and their teachers as well as among their peers.
Develop self-concept and connection to place 
As an educator, how can I further adopt PBE as a pedagogical approach?
Place-Based Supervisors are here to help build capacity around place-based pedagogy and help develop/facilitate programming in the following three areas:
Place-Based Community Projects
Student-led social enterprise (micro-businesses)
Land camps
Community improvement projects
Stewardship initiatives
Student-led school recycling programs
Schoolyard naturalization
Gardens in schools
Water quality monitoring
Toxins reduction related to school operations or the operations of other local entities
Energy conservation
Invasives species control
Community project/engagement nights
Student-led curricular exhibits
Community art nights including but not limited to art fundraisers
Pursuits Programming at PEAKS Campus (or alternate site)
Wilderness First Aid (equivalent to standard first aid and CPR level C)
Avalanche Safety Training (ASTI)
Ski Instructor Certification (CSIA I)
Alberta Hunter Education Certification
Archery
Canoeing
Hiking
Navigation
Plant identification
Indigenous/Traditional games
Cross-country skiing
Snowshoeing 
Outdoor wellness activities
Team-building challenges
Experiential Curriculum-Based Programming
Field science including but not limited to astronomy, geology, geography, botany, hydrology, chemistry, etc.  (PEAKS mobile science lab is under development; completion date TBA.)
Nature-focused fine arts
Writers workshops
Wetland field studies (invertebrate surveys)
Reclamation and habitat restoration projects
Snow Studies
Forestry studies
LRSD Staff Bookings
To book the support of the Place-Based Supervisors and/or PEAKS Campus, make sure you're logged in to your LRSD account then click here.
To request the support of the Place-Based Supervisors to come to your school or a site other than PEAKS Campus please contact Joel Gamache gamachej@lrsd.ab.ca for the North corridor or Jason Clifton cliftonj@lrsd.ab.ca for the West corridor.
Land-Based Camp May 2022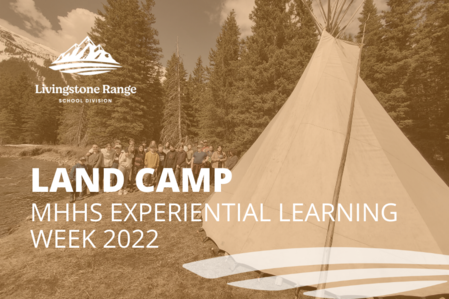 Our May 2022 Land-Based Camp with Matthew Halton High School was amazing! Read all about it here.