Digital Citizenship
Digital Citizenship skills help students in the real and digital worlds of the 21st century. 
It's a way of thinking, acting, and being online in a way that uses critical thinking, being safe with your information and who you connect with, and acting responsibly in how you communicate and behave.
Digital Citizenship Grades K-2
Lesson Plans for Grades K- 2 (Common Sense Media)

Unit 1
GOING PLACES SAFELY   
How do you go places safely on the computer?
KEEP IT PRIVATE  
What kinds of information should you keep to yourself when you use the Internet?
MY CREATIVE WORK
How can you give credit to your own creative work?
INTERNET TRAFFIC LIGHT
How do you stay safe when visiting a website or app?
Unit 2:
STAYING SAFE ONLINE 
What information is OK to have in your digital footprint?
SCREEN OUT THE MEAN 
What can you do when someone is mean to you online?
HOW TECHNOLOGY MAKES YOU FEEL
Why is it important to listen to your feelings when using technology?
Unit 3
MY ONLINE COMMUNITY 
How does the Internet connect you to others?
SHOW RESPECT ONLINE
How can you make sure your emails are clear and respectful?
Grades K-3 Lessons (Media Smarts)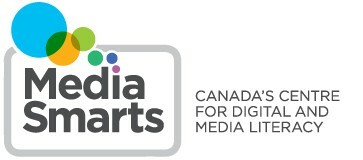 Adversmarts: Introduction to Food Advertising Online
In this lesson, students are introduced to the idea of online advertising and look at the ways that marketers create immersive and appealing online environments that draw and hold children's attention. After studying common advertising techniques, students play an educational online game that lets them put their learning into action by "creating" a site advertising a fictitious cereal, Co-Co Crunch.
Can You Spot the Ad?
In this lesson, students will learn about the concept of branded content and will learn to differentiate between branded images and videos and non-branded images and videos in online and offline contexts through a series of questions and discussions.
Finding Balance in Our Digital Lives
In this lesson, students look at the different ways in which we spend our free time and learn to find balance between active, learning and media activities. They begin by distinguishing between Active, Learning and Screen time, learn how activities can fall into more than one category; and reflect on their lives to see how well screen time is balanced by other types of activities. Finally, students consider how they might improve how their time is balanced. 
Internet Time Capsule
In this lesson, students learn about the concept of "time capsules" and then apply the idea by selecting time capsule contents to represent both the time they live in and their own lives and tastes. They then extend this idea to online content, making a "time capsule" of any online content connected to them. Younger students finish the lesson by creating a group Internet time capsule, while older students finish by considering what online content they might like to remove or keep out of their "time capsules."
Digital Citizenship Outcomes
Digital Citizenship Grades 3 - 6
Lesson Plans Grade 3 - 6 (Common Sense Media )

Unit 1
RINGS OF RESPONSIBILITY
What kinds of responsibilities does a good digital citizen have?       
PRIVATE AND PERSONAL INFORMATION
What information about you is OK to share online?
THE POWER OF WORDS
What should you do when someone uses mean or scary language on the Internet?     
Unit 2
STRONG PASSWORDS
How can a secure password help you protect your private information?       
DIGITAL CITIZENSHIP PLEDGE
How do you create a positive online community?      
Unit 3   
SUPER DIGITAL CITIZEN
How can people help others be good digital citizens?      
WHAT'S CYBERBULLYING?
What is cyberbullying, and how do you deal with it?       
SELLING STEREOTYPES
How do we learn stereotypes of boys and girls from media messages?
Lesson Plans for Grades 6-8 (Common Sense Media)
Media Smarts Lessons
Office of the Children's eSafety Commissioner
"Game On" Youtube video series addressing cybersafety (Suitable for Grades 4 to 6) (Time: 22:58, October 2014)
All Grades Resources
Digizen

UK-based child safety nonprofit.  Videos, lesson plans, games including sections for parents, students, educators.

Childnet

"Hot Topics" lessons feature downloading, cyberbullying, gaming, parental controls, etc.
Digital Citizenship Grades 7 - 9
Digital Citizenship Courses for Grades 7 through 9
EVERFI (Features K-12 Critical Skills Courses)
Various Lessons, Grade 7-9
Resources, Grade 7-9
Each lesson includes videos, lesson plans & student handouts.
Class 1: Becoming an Online Sleuth    
Video: Detecting Lies & Staying True
Class 2: Manage Your Digital Reputation    
2 Videos:  Playing and Staying Safe Online, and Staying Safe on YouTube
Class 3:  Identify Tricks and Scams    Video: Steering Clear of Cyber Tricks
Educator Resources: Includes sections on Teacher PD, Elementary and Middle/High School Curriculae 
---
UK-based child safety nonprofit.    Videos, lesson plans, games including sections for parents, students, educators.
Digital Citizenship Grades 10 - 12
Lesson Plans for Grades 9-12 (Common Sense Media)

Unit 1
CONNECTING WITH DIGITAL AUDIENCES
How can we use code-switching to enhance our communication?   
FEELING ON DISPLAY
How does your social media use affect how you feel?        
ONLINE DISINHIBITION AND CYBERBULLYING
How does online disinhibition sometimes lead to cyberbullying?
Unit 2
PROTECTING ONLINE REPUTATIONS?
How can you respect the privacy of others online?
CONNECTING WITH DIGITAL AUDIENCES
How can we enhance our communication with online audiences?  
RISKY ONLINE RELATIONSHIPS
How can you tell when an online relationship is risky?
Unit 3     
THE CONSEQUENCES OF ONLINE HATE SPEECH
How does online cruelty affect the people involved?
FILTER BUBBLE TROUBLE
How can filter bubbles limit the information we're exposed to?
HOAXES AND FAKES
How can you avoid being fooled by fake videos and other information online?      
Unit 4
DOES IT MATTER WHO HAS YOUR DATA?
What are the benefits and drawbacks of online tracking?        
WHAT YOU SEND IN "THAT MOMENT WHEN..."
How can we act with empathy and positivity when we're online?             
THE HEALTH EFFECTS OF SCREEN TIME
Can screen time be bad for us?     
Additional resources from Common Sense Media
MediaSmarts Lessons, Grades 10-12
Other Resources, Grades 10-12
Digital Citizenship Video Resources
What is Plagiarism in the Digital Age? (2:58)

"It's the last week of classes, exams are looming, and deadlines for final papers are hurtling at stressed, time-crunched students with the inevitability of a freight train. With oceans of information just a mouse click away online and copying-and-pasting as easy as breathing, we wondered whether plagiarism has become more of a problem, or at least more tempting, in this digital age."
What is Digital Citizenship? (5:18)
Video from CyberWise.org.There are additional links on this site to other videos addressing the subject of Digital Citizenship.