Back to News
Hats On! for Mental Health Week 2021
Posted on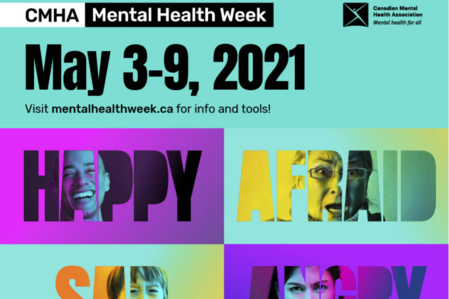 May 3-9, 2021 is the Canadian Mental Health Association's Mental Health Week. This year's theme is understanding emotions and #GetReal about how you feel.
"Although our schools routinely think and talk about wellness, this week provides everyone with
the opportunity to participate in activities and conversations focused on mental health," says Dr. Kendra Massie, Clinical Team Lead at LRSD. "There are fun and creative things planned to help everyone 'get real about how you feel'."
Check out CMHA's Key Messages with helpful mental health information.
The CMHA's School Toolkit is also a valuable resource for families with activities that help promote social and emotional understanding.
"We hope all of our students, staff, and families will wear a hat on Wednesday and plan activities
that will support wellbeing and connections with others," says Dr. Massie.
Students, staff, and families are reminded the LRSD Wellness Resources webpage provides links
to resources including family fun and connection, understanding and coping with emotions, and
mental health.