Back to News
Congratulations to the Graduating Class of 2022!
Posted on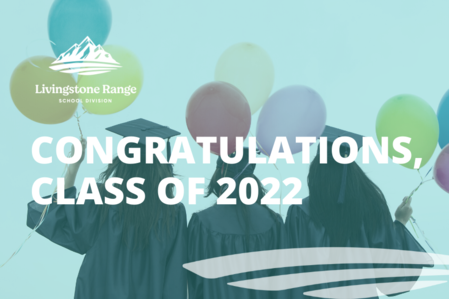 We celebrate and congratulate the graduating Class of 2022!
For many years you have learned, grown, tried and failed, worked and played hard, and been an important member of your family, school, and community. The experiences and relationships that have helped to shape you will be with you long after your Grade 12 year.
So will your memories of this unique time of high school during the COVID-19 pandemic. Even though it may feel like some of your high school experience wasn't what you had envisioned, we are confident that your future is as bright as ever. You will continue to learn, adapt, be resilient, and make lasting relationships wherever your next adventures take you.
We are so proud of you, Class of 2022! Congratulations!