Back to News
Last Day of School
Posted on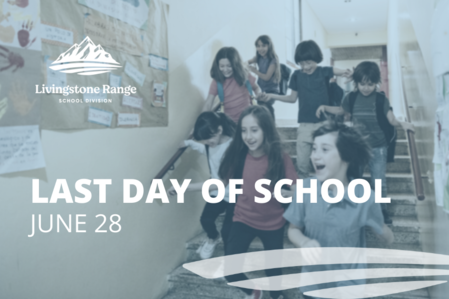 The last day of classes for staff and students is Tuesday, June 28. Thank you to our staff, students, and families for a successful 2021-2022 school year. Have a safe and happy summer!
The first day of school for 2022-2023 is Wednesday, August 31.
Download the 2022-2023 school year calendar here.
The Division Office remains open throughout the summer.