Back to News
Mental Health Awareness
Posted on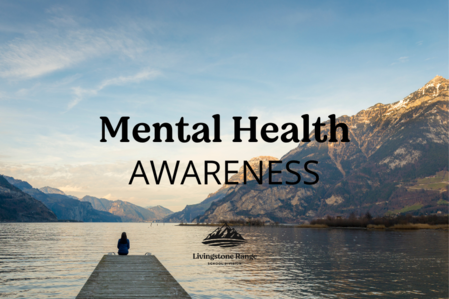 The year 2020 has been marked in part by the worldwide COVID-19 pandemic, and its resulting physical, mental, financial, and social challenges. For many of us, the last seven months have had us considering mental and emotional health more than ever before.
October 10 is World Mental Health Day. This year, the World Health Organization is focusing on encouraging investment in mental health across the globe. In Canada, the Canadian Mental Health Association is observing Mental Health Awareness Week (October 4-10) with the theme, "There is no health without mental health." Clearly, these organizations are bringing attention to the critical importance of mental wellbeing.
In Livingstone Range School Division, our core value of Wellness speaks to the importance of physical, mental, emotional, and social health. We are committed to providing welcoming, caring, respectful, and safe learning environments that respect diversity, foster a sense of belonging, and promote student and staff wellbeing. Our Family School Liaison Counsellors (FSLC) work with students each day to help promote wellness through healthy relationships and connection.
Students, staff, parents, and leaders may all need mental health support at different times. Life can be hard and it's okay to ask for help. Visit our Counselling page to find resources that will help you stay mentally and emotionally well, or reach out to our FSLC team for more information or agency referrals.
Take care of your mental health and remember that self-care isn't selfish. 
CLICK HERE TO VISIT OUR COUNSELLING & MENTAL HEALTH RESOURCES