Back to News
Stavely School Council Wins Award
Posted on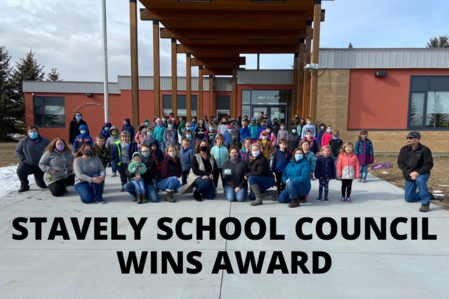 Congratulations to the Stavely School Council! They are the recipients of the 2020 Alberta School Councils' Association Award of Merit. This honor recognizes effective school council practices that have an identifiable impact on supporting student learning and school improvement at the school level, the district level, or the provincial level.
Stavely School Principal Leanne Watson presented the award to the Parent Council on February 26, 2021 in an outdoor ceremony to allow for social distancing. LRSD Trustee John McKee and Trustee Brad Toone were in attendance for the event.
Parent engagement in education is key to student success. Administration from Stavely School and Livingstone Range School Division thank our parent volunteers for their contributions and commitment to our vision of "Every student, every day."